Shopping for jewelry is more than just a purchase; it's an experience. Amidst countless options, finding that perfect piece can seem overwhelming. However, the rise of digital platforms has revolutionized this journey. Dive into our curated list of the top 10 jewelry stores in usa, combining exquisite craftsmanship, design finesse, and impeccable customer service. Indulge yourself or find that ideal gift—happy shopping!
USA Best 10 Jewellery Online Stores
Zales
Georg Jensen
Brilliant Earth
Ross Simons
James Allen
Melinda Maria Designs
Ice Rings
SuperJeweler
BlueNile
Jane Win
Let's know, about all these Jewelery Online Stores, why they have made an identity in USA.
1. Zales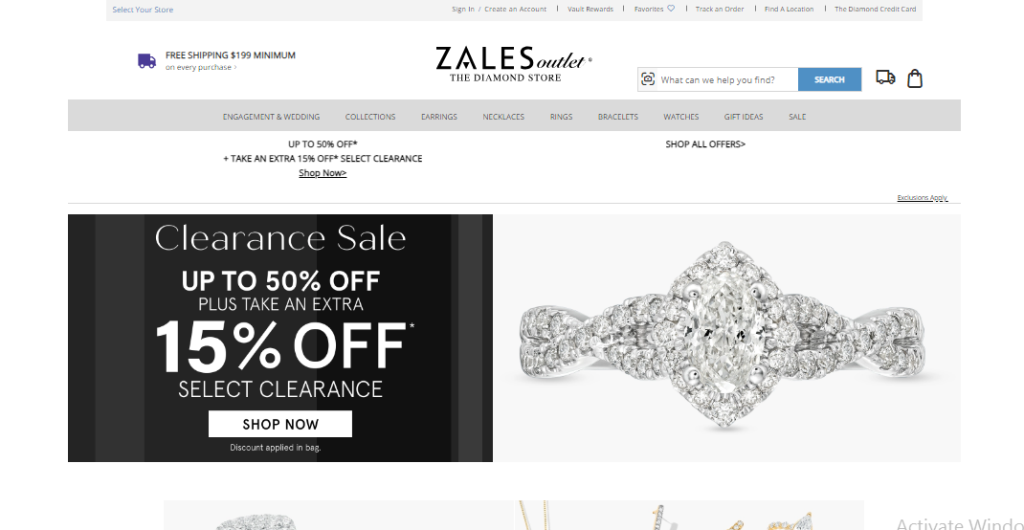 Zales and Zales Outlet are well-known names in the world of fine gold. Zales has more than 125 stores in the United States and Puerto Rico. These stores are in the best malls and neighborhood shopping centers.
Zales Outlet has a unique selection of high-quality jewelry, such as watches from well-known brands, guaranteed diamond engagement rings, and fashion jewelry that is in style right now. You can also find designer collections that are only available at Zales Outlet, as well as close-out and discontinued styles that are priced at a unique value.
Zales Office Hours, Contact Details
Monday to Friday: 7am — 1am ET
Saturday: 9am — 10pm ET
Sunday: 10am — 9pm ET
2. Georg Jensen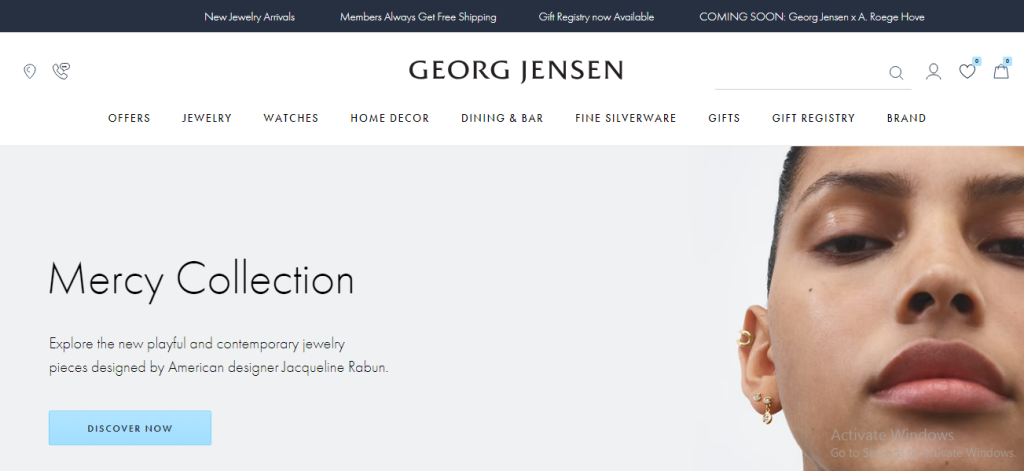 Georg Jensen's founding principle was to combine functionality with captivating beauty, bringing to life designs that are accessible and captivating. With a legacy of over a century, Georg Jensen stands as an icon of impeccable craftsmanship and enduring design aesthetics. Offering a wide variety of products ranging from elegant watches to decorative home items, the brand exudes excellence and sophistication.
His unique artistic skill, combined with an innate knack for nurturing design talents, was the cornerstone of the founding of Georg Jensen in Copenhagen in 1904.
Georg Jensen Office Hours, Contact Details
Monday – Thursday: 9.00am – 5.00pm EST
Friday: 9.00am – 1.00pm EST
3. Brilliant Earth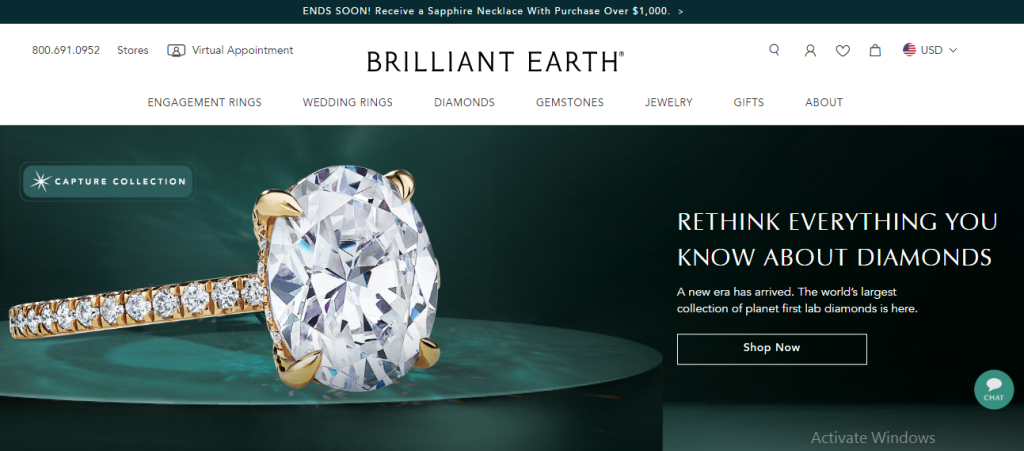 At Brilliant Earth, their goal is to make the jewelry business more open, sustainable, kind, and welcoming to everyone. They think it's important to make jewelry that you can feel good about wearing, without sacrificing quality or morals.
Georg Jensen Office Hours, Contact Details
Monday to Friday: 7am — 1am ET
Saturday: 9am — 10pm ET
Sunday: 10am — 9pm ET
4. Ross Simons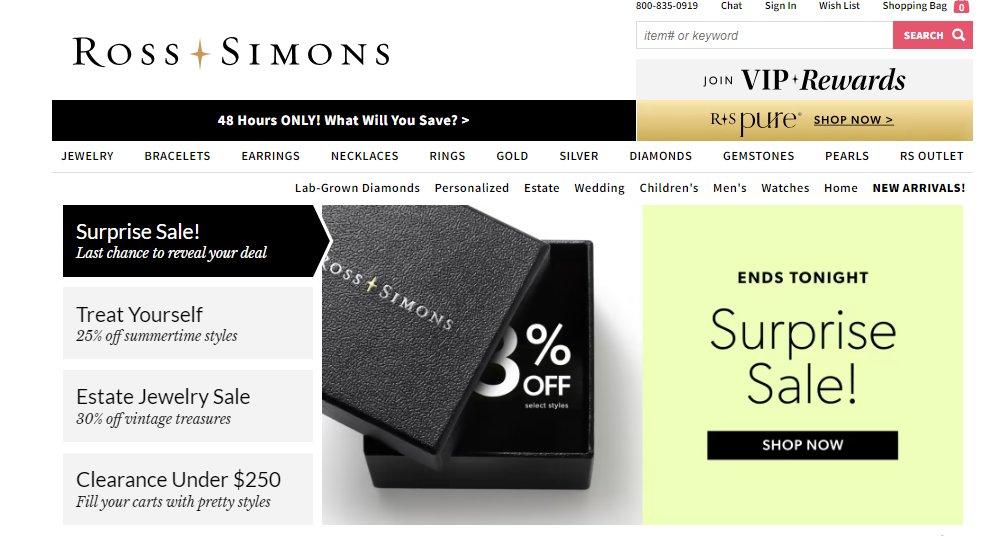 Ross-Simons opened its first store in 1952 in Providence, Rhode Island. The idea behind the store was to sell high-end gold and luxury goods at prices that couldn't be beat. Because of how well it was received, two more shops opened in 1965 and 1975. By 1981, Ross-Simons had started to sell things through catalogs.
Ross Simons Contact Details
5. James Allen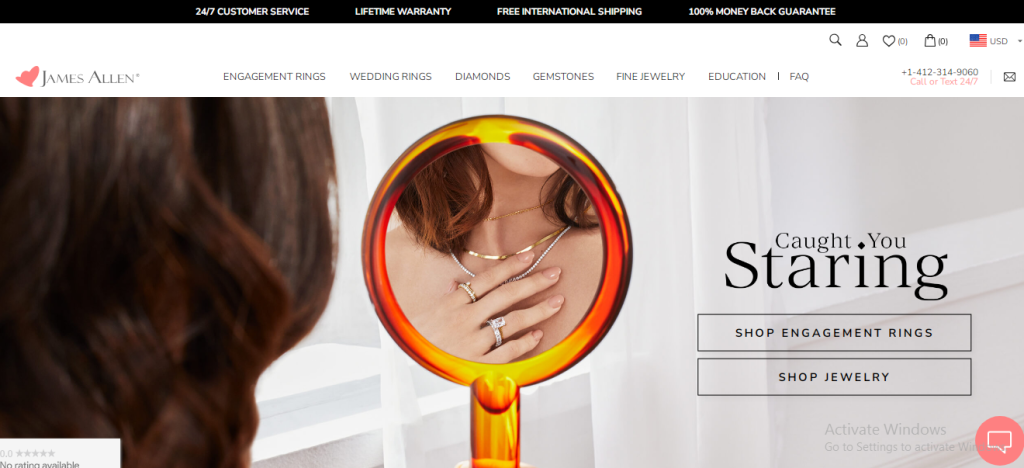 Since its start in 2006, about James Allen has changed the way people shop online for beautiful jewelry. It has been in business for almost 10 years, but its owners have 60 years of experience between them and have made diamonds for Tiffany & Co.
James Allen Contact Details
Official Website: https://www.jamesallen.com/
Customer Service: USA Toll Free: 877 826 9866 & Other Countries: +1-412-314-9060
Email: service@jamesallen.com
6. Melinda Maria Designs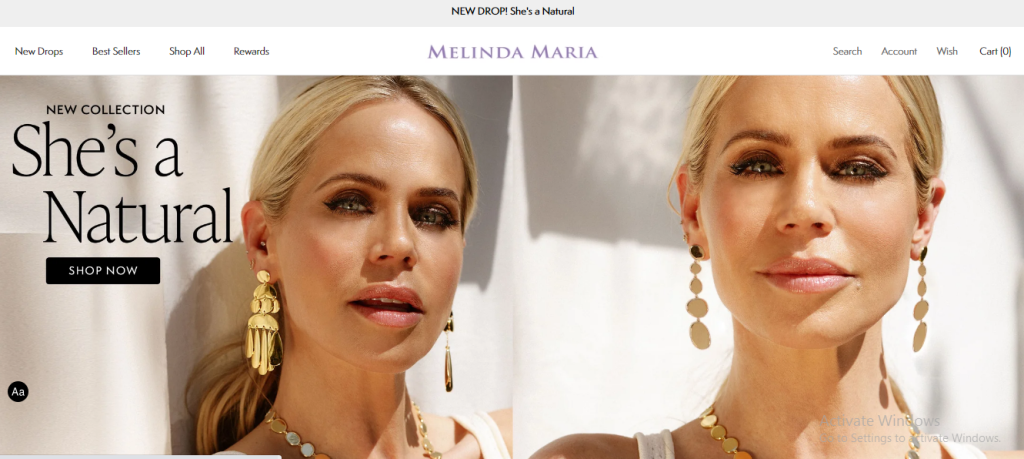 Melinda Maria has beautiful jewelry that is affordable and can be worn every day or on special events. By going the wholesale route, they are able to sell beautiful pieces to customers straight at reasonable prices. In addition, they offer custom engraving for less than $150. Just choose a piece that can be personalized, write a message for your loved one on it, and change the way it looks to suit your tastes.
Melinda Maria Designs Store Contact Details
7. Ice Rings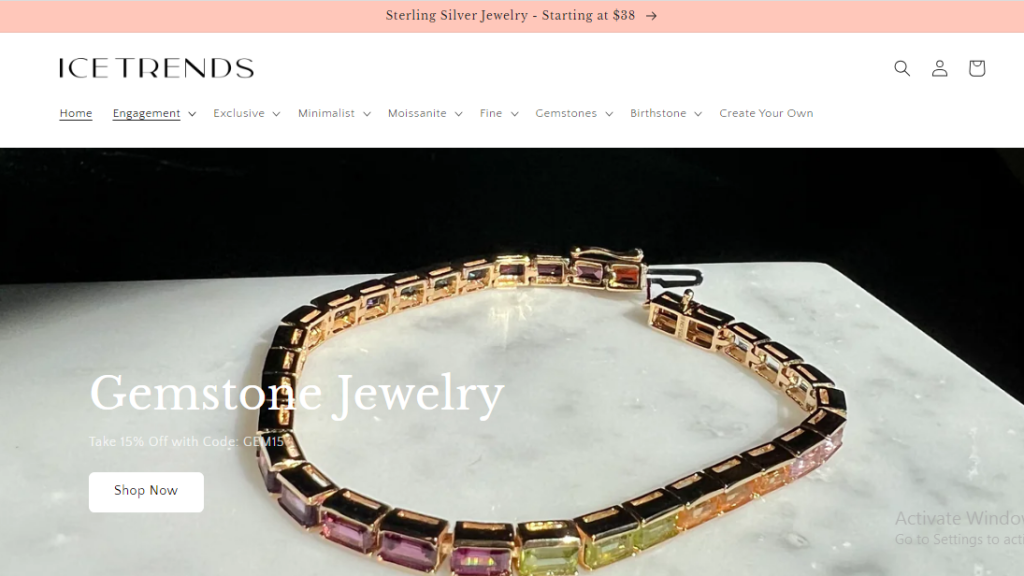 At IceTrends, we think that every love story is about a magical link between any two people who meet in different ways and at different times in their lives. Our above-ground, sustainable, high-quality jewelry is as unique and beautiful as the tie you have with your one-and-only.
Ice Rings Contact Details
Official Website: https://www.icetrends.com/
Customer Service: You can get in touch with the customer service team by phone, email, or live chat.
8. SuperJeweler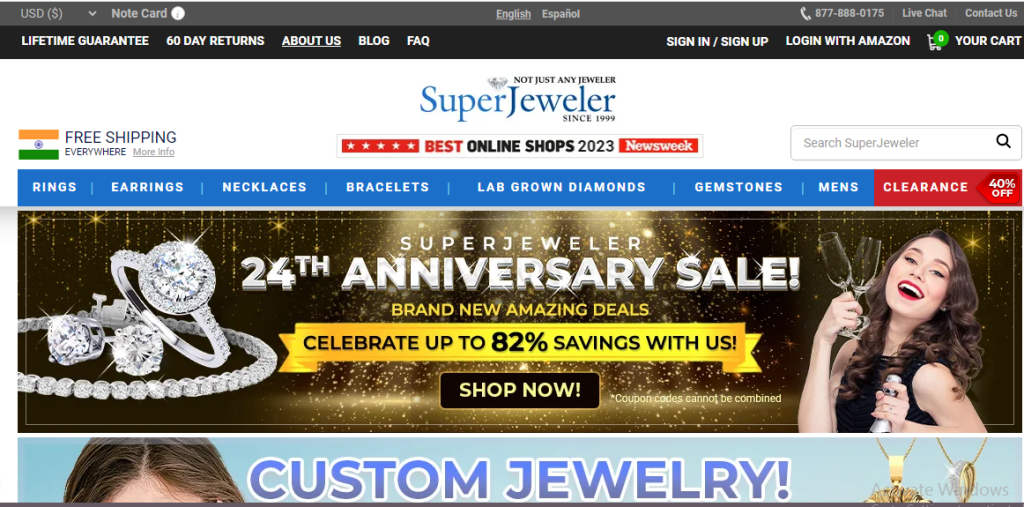 Since 1999, SuperJeweler.com has sold beautiful jewelry at the lowest prices possible. We look all over the world for the best prices on diamonds, gems, and costume jewelry.
SuperJeweler Store Opening Time Contact Details
Monday Through Friday – 7AM EST to 7PM EST
Saturday – 9AM EST to 6PM EST
Official Website: https://www.superjeweler.com/
Contact Number: (877) 888-0175 & Fax: +1(917)779-8165
Store Address: 62 West 45th Street 2nd Floor New York, NY 10036
9. BlueNile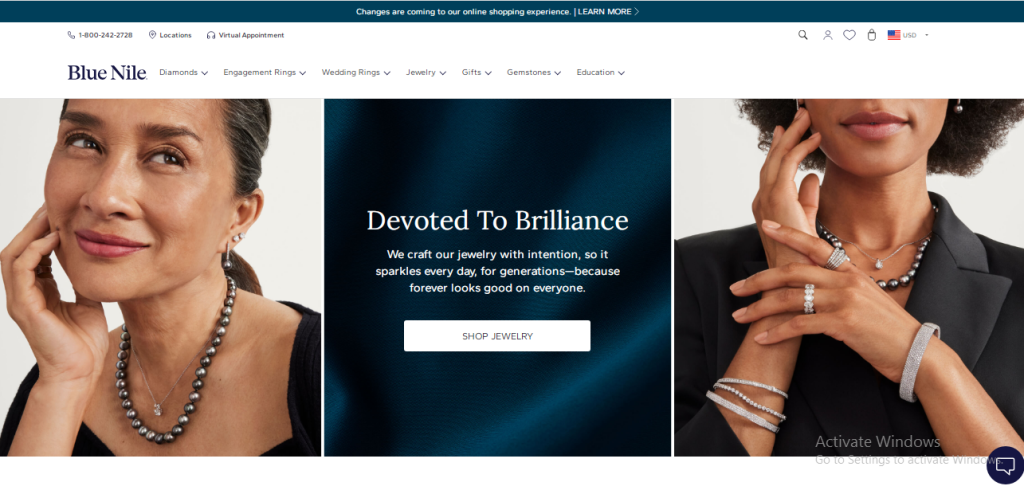 Blue Nile, established in 1999, revolutionized the diamond industry with its unique online model. Prioritizing customer choice and transparency, our dedicated, non-commissioned team ensures top-notch service. As leaders in handcrafted jewelry, we continuously innovate, helping clients find impeccable pieces for every moment, aiming to be their lifelong jeweler.
BlueNile Contact Details
10. Jane Win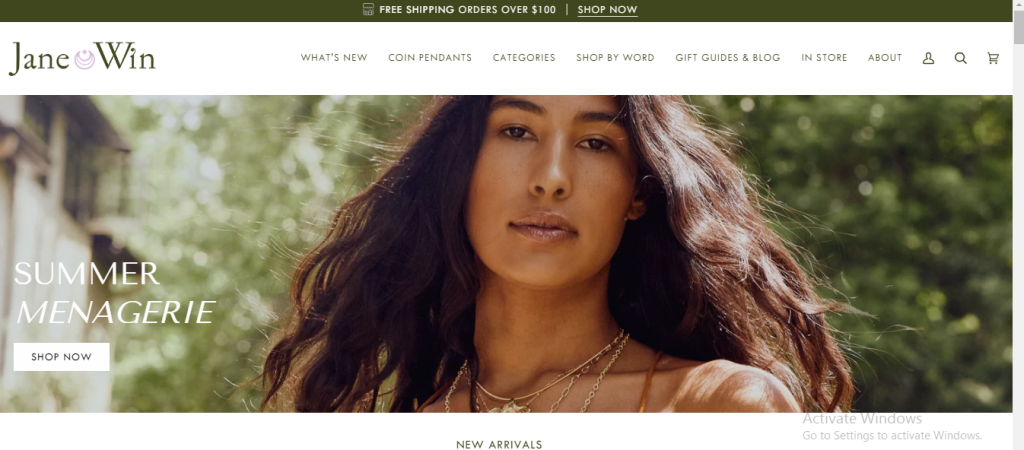 We're glad you came to Jane Win Jewelry by Jane Winchester Paradis and thank you for being here. I'm Jane Winchester Paradis, and I started the company Jane Win. After 20 years of working in fashion design and marketing, I quit my business job to follow my dream of making beautiful jewelry with a deeper meaning. A Jane Win piece is a lucky charm for big times and a reminder to keep your mind on what you want to do in life.
Jane Win Contact Details
Conclusion
Shopping for jewelry is an intimate and personal experience. The top 10 jewelry stores in the USA, as listed above, not only offer an array of dazzling designs and quality pieces but also provide impeccable customer service. From established brands to innovative online platforms, each store represents a commitment to craftsmanship and customer satisfaction. Whether you're treating yourself or searching for the perfect gift, these stores ensure a seamless and delightful jewelry shopping experience.