You must have heard of the popular Kratom plant. It is also known as Mitragyna speciosa, which is the scientific name. This ancient plant has become popular in recent times, creating an interest in many.
Have you heard of Mitragyna hirsuta? This is the next popularly growing plant. It is predicted to replace Kratom very soon. For all those searching for Kratom alternatives, Mitragyna hirsuta is a good take with promising medicinal benefits. 
This article will walk you through what Mitragyna hirsuta is. It will also help you know get some knowledge about this plant and show you how it is different from some others.
What is Mitragyna Hirsuta?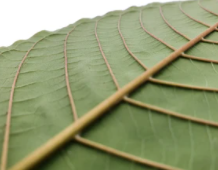 Mitragyna hirsuta is a popular Kratom alternative. It comes from the same genus and plant family as the Kratom plant. Scientific name for Kratom is Mitragyna speciosa. They both share common properties. This plant is native to the jungles of Vietnam, Thailand, and Malaysia.
Mitragyna hirsuta is also known as "Kra Thum Khok" which is the street name. The leaves of these plants are slightly smaller than the Kratom ones. The leaves have light green to dark-colored veins with a dark green lamina.
Mitragyna hirsuta powder is the most consumed popular form of the same. The second most popular or most consumed are the Mitragyna hirsuta capsules. You may find a lot of Mitragyna hirsuta vendors locally. The same can be bought online.
Background of Mitragyna Hirsuta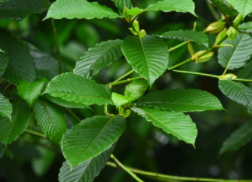 In olden times, ready-made or processed medicines did not exist. Herbs and plants were used for medical purposes. Mitragyna hirsuta plants were one of them. They were widely used as a part of the traditional treatment procedures.
These have sedative effects and hence helped to eliminate pain and heal wounds. It is mild and safe if used in proper proportions. It is a safer alternative for cannabis.
It was widely used to increase stamina and boost the energy levels of the consumer's body. It also helps balance blood pressure and increases brain's cellular and oxygenation. It also contains high antioxidant properties.
How is Mitragyna Used?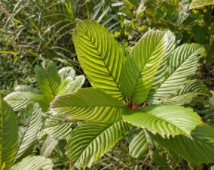 Popularly, this is consumed as a drink. Consumers often mix the powdered form of this plant into fresh fruit juices or even as tea. Mitragyna is also available in the form of capsules where these are to be consumed in suggested doses.
Both the forms are equally potent. Some of the vendors offer it as an extract or tincture. However, one should know that Hirsuta tea is the only form to be consumed sublingually. Sublingual use should be avoided as it may not be safe.
The extract should only be used topically and not sublingually. The micronized crushed powder of this plant is the best alternative for Kratom. Most botanists agree that Kratom is a safer and more legal alternative.
Difference Between Mitragyna Hirsuta and Mitragyna Javanica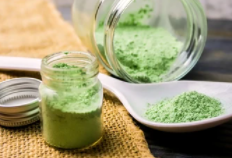 Mitragyna hirsuta is often confused with Mitragyna javanica. Javanica is another herb from the same genus family, Mitragyna. Let us see how both of these differ.
Mitragyna javanica is known as Kratom's sister plant. It contains significant concentrations of mitrajavine, an alkaloid. It also contains certain proportions of ajmalicine and 3-isoajmalicin. These two components play an important role in controlling daily stress and strain.
Mitragyna javanica is also known as Kra Thum Na which is another feature leading to confusion between m hirsuta and m javanica. It is going to be a worthwhile experience for first-time consumers or users.
The main difference between Mitragyna hirsuta and Mitragyna javanica is its effects. Mitragyna hirsuta is known to have a strong effect on certain dosage levels whereas Mitragyna javanica shows mild effects even in high dosage consumption.  
Is the Plant Safe and Legal?
The plant, Mitragyna hirsuta is non-sedative for its natural use in a standard dosage. It also provides many health benefits again, if consumed in proper doses. Hence this plant is considered safe for commercial use.
Coming to the question of whether m hirsuta is legal, yes, it is. This question initially arose when people started coining it as a replacement for cannabis. Cannabis is known as a sedative and hence harmful for health. It is not an alternative for cannabis.
Recent studies proved that Mitragyna hirsuta is a non-psychologically effect causing herb. This is not true for cannabis. As this proves that hirsuta is safe and not harmful if taken in proper doses, it is considered legal in many countries.
Leaves of this plant are sold, most of them are sold in the form of micro ionized powder. These are also consumed in tea form. It is always advisable to avoid it if you are medically consuming some other capsules.
Some of the countries do not allow vendors to sell the leaves of these plants like these can be misused for some illegal work. However, powdered forms of tea can be sold. The dosage should be carefully watched and taken advice from a doctor.

Dosage Recommendations for Mitragyna Hirsuta
Hirsuta proves to be milder than Kratom with concerning its effects. Its dosage is often misinterpreted. Here are some dosage recommendations:
For low dosage levels – 15 to 20 grams.
For moderate dosage levels – 20 to 25 grams. 
For high dosage levels – 25 to 30 grams.