When it comes to wearing a saree, practice makes a woman perfect. However, if you have a handy checklist of some dos and don'ts, it helps immensely as well.  So, what are you waiting for? Here's your cheat sheet to crack the saree code!
Dos
Choose the right fabric
A light fabric like chiffon or linen is perfect for you if you are a saree virgin. It can be your go-to option for the times when you are working long hours and you wouldn't want all those creases and wrinkles on the saree. Besides, they are easy to pull off. Wearing light fabric and taking uppada pattu sarees online to work is recommended.
Decide the exposure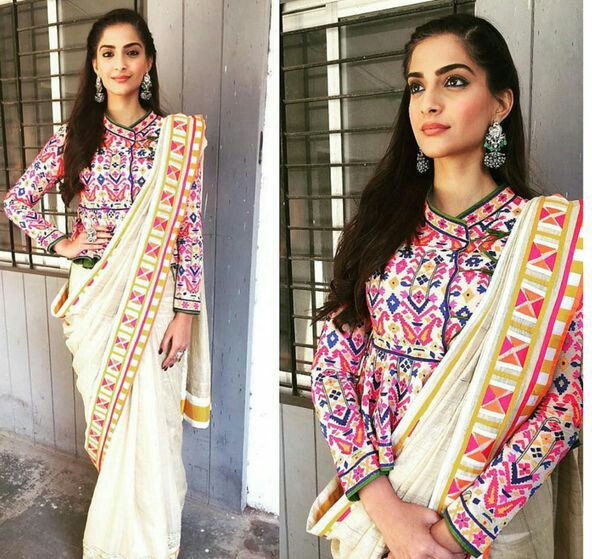 It is very important that you know how much skin show you are comfortable with. A backless saree blouse isn't the exactly a workwear. Similarly, you wouldn't want to look uptight when you can just let your hair down and look gorgeous!
Choose the right lingerie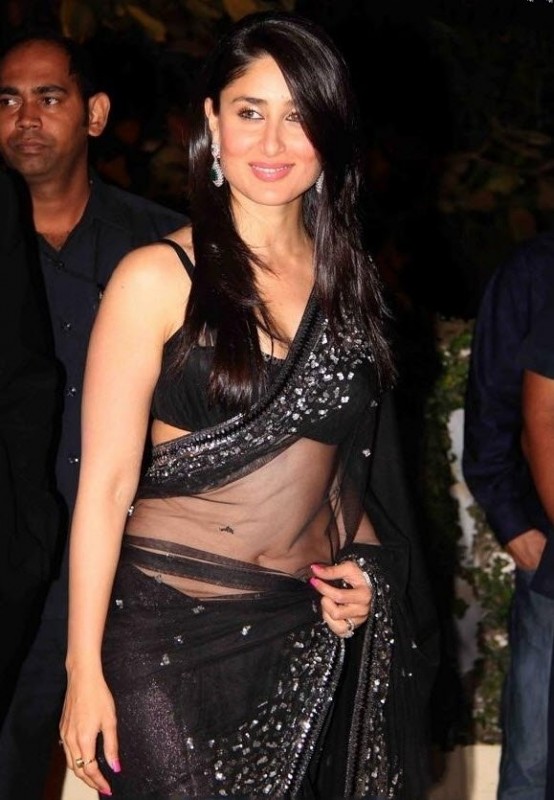 The right lingerie can make or break your look! Go for a bra that offers proper coverage and support. The blouse fitting depends a lot on the bra you are wearing. Your underpants too shall offer you proper coverage. Thigh chafing in a petticoat is a pretty common issue than you think. So, wearing a hipster-style panty seems to be a good idea. A cotton drawstring and cotton petticoat is ideal for a silk saree.
Combine modern and tradition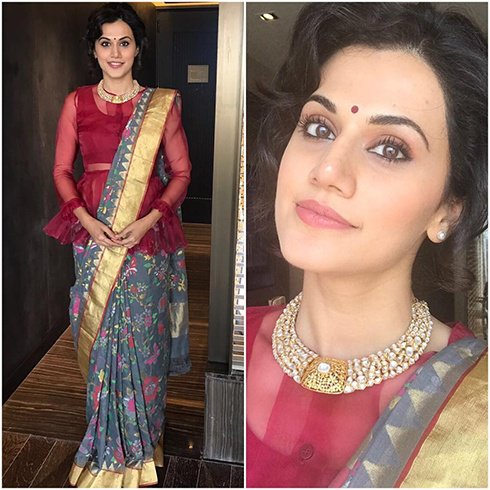 Blend your look the way you want and infuse the personal style. Wear the saree with a crop top, a sports jersey and a pair of sneakers if you want! The right attitude and being yourself is the key!
Don'ts
Over accessorising!
That's such a kill! You don't have to go over the board with bling or pull off a Bhappi Lahiri to flaunt it all. Simplicity is certainly the utmost sophistication. For mehndi and engagement ceremony, try wearing your heavy Kanjivaram silk with floral jewellery to flaunt both the playful and proper side of you!
Wearing a mis-matched petticoat
Ugh! There can't be a bigger faux pas than this! An odd colour would just play peekaboo with the saree and be a spoilsport. Steer clear!
Just tucking it in
Being an ethnic diva takes time and a lot of patience. It is not a shirt that you can slide on and get going. Tucking a six-yard stunner and levelling it right requires effort. Hence, don't hesitate to put some hard work into it because the result is going to be worth it!
Sporting a baggy blouse
An ill-fitting blouse is just a bummer! A saree is all about embracing curves and getting the prettier silhouette. A droopy blouse can just kill your overall look and beats the charm. So, the importance of a fitted blouse along with a good bra can't be emphasised enough.
Now, when you have entered into the not-so-secret world of draping a saree, pay attention to the dos and don'ts. Wearing a saree and flaunting it just got easier for you.